Maritime Certification Programs
Introduction
The International Convention on Standards of Training, Certification and Watchkeeping for Seafarers (STCW), 1978, as amended by the adoption of the Manila Amendments in 2010, sets the standards of competence for seafarers internationally. One key STCW Convention provision requires Parties to provide information to allow others to check the validity and authenticity of seafarers' certificates of competency. For maritime training institutes, like Texas Southern University, IMO has also developed a series of model courses which provide suggested syllabi, course timetables and learning objectives to assist instructors develop training programs to meet the STCW Convention standards for seafarers.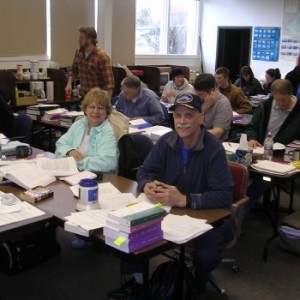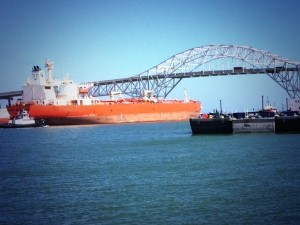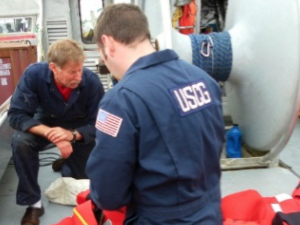 Texas Southern University have designed and administers a Maritime Certification Program consistent with the mission of the National Maritime Center (NMC) to issue credentials to mariners who are fully compliant with current regulations in the most effective and efficient manner possible.
The Maritime Certification Program evolved from our Transportation Studies degree program whose mission is to provide comprehensive transportation education and prepare students to enter the public and private sectors with considerable training and advanced knowledge. All courses have been approved by the US Coast Guard. Upon training & exams completion seafarers and students will receive a TSU Maritime Certificate of Training, valid for 5 years.
Texas Southern University is centrally located in Houston, TX and courses are held in TSU's Leonard Spearman Technology
Course List, Course Calendar, and Course Registration
Nine Courses are provided in our certified training program, which is designed to meet certification requirements of the STCW Code under the supervision of the US Coast Guard.
The training material, lunch and parking validation are provided to all participants for every training day. Upon successful completion, and a minimum passing score of 70% on a written exam, participants will receive a prestigious US Coast Guard-approved Certificate of Training that will be valid for five years.
Click to get the Course List and Course Description
Click to get the latest Course Calendar

Contact Information
Paris Beverly, Course Developer & Instructor, Tel: (713) 313-4247, Email: beverlypm@tsu.edu
William J. Hamilton, Program Coordinator, Tel: (713) 313-7489,  Email: hamiltonwj@tsu.edu
Rita Didikiri, Administrative Assistant, Tel: (713) 313-1841, Email: Rita.Didikiri@tsu.edu