Student Experience of Department of Transportation Studies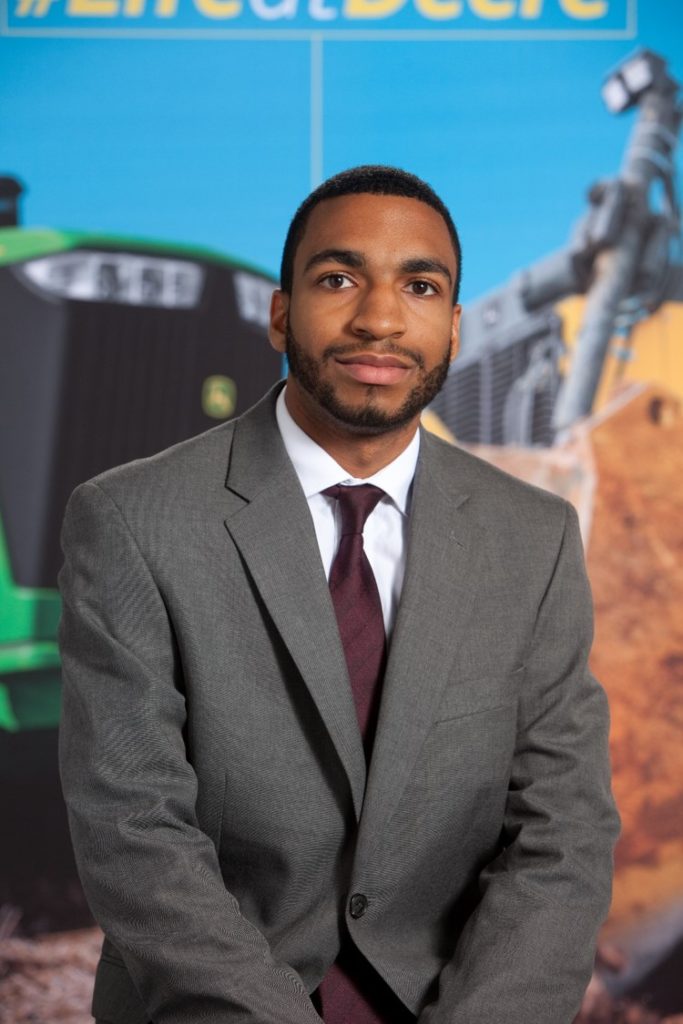 I first aspired to become a transportation professional when I was in middle school. When I was in high school, I found that TSU had a master's program in Transportation Planning and Management. During my senior year of college, I contacted Dr. Qi and Dr. Lewis, who both informed me about the program. I was able to meet Dr. Lewis during the 2018 Transportation Research Board (TRB) Meeting in Washington, DC, and she provided information about scholarship opportunities.
Once I was officially accepted into the Transportation Planning and Management program for the Fall 2018 term, I received an offer to work as a graduate research assistant in the Center of Transportation Training and Research (CTTR). My primary concerns for attending graduate school were funding and paying out-of-state tuition as I am a resident of North Carolina. As a graduate research assistant, I was allowed to receive an out-of-state tuition waiver, thereby alleviating the burden of paying out-of-state tuition and enabling me to pay in-state tuition. I would also receive a monthly stipend. However, I did not have any scholarships for that semester, so I had to pay out-of-pocket for my first semester of graduate school. Dr. Lewis convinced me to apply for the Dwight David Eisenhower Transportation Fellowship Program (DDETFP). After applying, I was then interviewed by a panel of transportation professionals. Later that semester, I learned that I was a recipient of the Fellowship's top-tier amount of $10,000. That amount covered my tuition and fees, travel expenses to the TRB, and a monthly stipend. Therefore, my expenses for the Spring 2019 semester was covered.
This department required students to participate in an internship for the summer. Therefore, I applied for the Summer Transportation Internship Program for Diverse Groups (STIPDG), a summer internship program conducted by The Washington Center (TWC), for the Summer of 2019. This internship program allowed me to spend 10 weeks during the summer with the Federal Highway Administration – Virginia Division in Richmond, VA. I worked under the Planning and Environmental Team where I was assigned a mentor and learned the overall duties and responsibilities of my mentor. From this experience, I realized that I wanted to pursue a transportation planning career upon graduating.
During that summer, I was named a recipient of the Conference of Minority of Transportation Officials' (COMTO) First Transit Scholarship in the amount of $6,000. This amount covered my tuition and fees for the Fall 2019 semester. During the Fall 2019 semester, I was also a recipient of the 2019-2020 TexITE Houston Scholarship in the amount of $500 and second-time recipient of the Eisenhower Fellowship in the amount of $5,000 for the Spring 2020 semester. At the end of the Fall 2019 semester, I was named a recipient of the International Road Federation (IRF) Fellowship Program, which allowed me to travel to Washington, DC in January 2020 to participate in a training program and receive a stipend of $1,000.
Lastly, I was appointed to serve as the secretary of TSU's student chapter of the Institute of Transportation Engineers (ITE) for the Spring 2019 semester and elected president for the 2019-20 school year. I plan on graduating in May 2020, and my brief time here at TSU has nothing short of amazing! I am extremely grateful to have been apart of the Transportation Planning and Management program at Texas Southern University!