T.S.U. Celebrates a Recently Graduated Aviator
by Terence H. Fontaine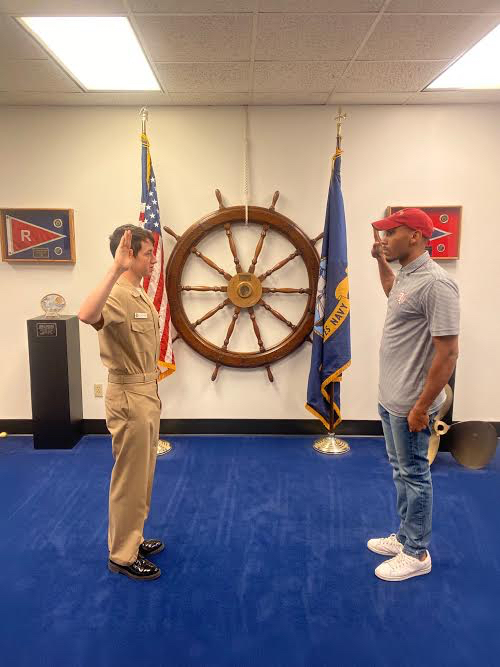 De'Ran Williams, a graduate of Texas Southern University's Professional Pilot Program (seen right), recently entered the United States Navy! Shown taking the oath, Mr. Williams shined at T.S.U. where he was in inspiration to his fellow students and served as role model for all students in the Aviation department.
Mr. Williams was the first to graduate from the recently formed Professional Pilot Concentration within the Dept. of Aviation Science, earning both his FAA Pilot's License and a bachelors of Science degree from T.S.U. Outgoing and charismatic, his personality was esteemed by fellow students and faculty alike. He was also a founder of T.S.U.'s chapter of OBAP (the Organization of Black Aerospace Professionals) as well as involving himself in numerous leadership roles throughout the campus. Showing great pose in the air, he passed his FAA practical examinations, written, oral and flight practical on his first attempt at each and graduated T.S.U. with a stellar GPA despite taking on as many as 20 semester hours in a single term.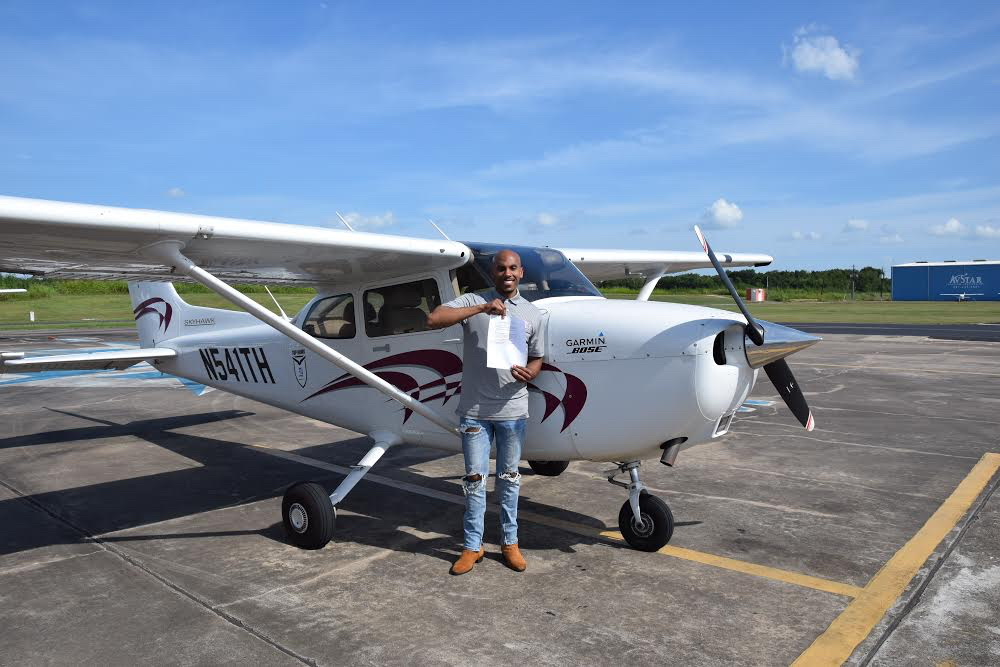 Although the staff and faculty do miss seeing De'Ran on campus and at the airport, their pride in the achievements of their first graduate gives everyone at T.S.U. a great sense of pride and happiness for Mr. Williams and his continued success.